We are committed to work very hard for our customers' satisfaction being aware that everything has to be perfect during your stay with us but also knowing that the little details are the ones that make the real difference between a good trip and an outstanding one. I kindly invite you to read some of our client's comments about their hunting and fishing experiences with us.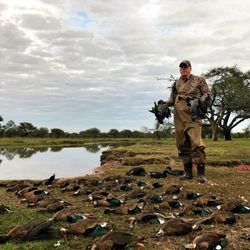 "I have hunted with Patricio 5 times over the last 10 years; birds and big game. His operation is the best I have experienced. The bird hunting is unbelievable; ducks, doves, pigeons and perdiz. Excellent guides and a wide variety of locations. I should also mention the lodging and food, both fantastic. Patricio pays attention to the small details and is always willing to make adjustment to fit your needs. You will not be disappointed hunting with Patricio and will likely become a repeat customer like me."

Steve Riley, Centennial, Colorado, USA. June 2022
"Thank you Patricio for one of the best hunts I've ever experienced; Beautiful countryside, great accommodations, wonderful food and professional service. We were shocked by the numbers and quality of game. Truly a hunt of a lifetime!"

Bob Garrett, Tyler, Texas, USA. March 2022
"Having hunted in other countries, my experience with Argentina Big Hunting exceeds all expectations. From transportation to and from the camp, lodging and meals are excellent as well as plenty of good wing shooting due to excellent scouting and abundance of game. Trip for the next year is planned when we depart each year. Entire staff goes out of their way to make each trip better than the previous trip."

Richard Gillian, Forest, Virginia, USA. July 2022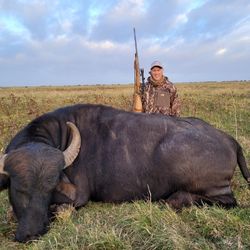 "In May of 2022 my wife Annette and I were so fortunate to get to hunt with Patricio Geijo and his Argentina Big Hunting. We received more than promised as we successfully hunted Buffalo, Axis Deer, Blackbuck Antelope, Ducks, Doves and Perdiz. A true gentleman with a first class operation from top to bottom. Thanks Patricio for a trip of a lifetime. This is easy to write when its all true. Thank you"

Paul Hansen, Brookings, South Dakota, USA.
Argentina big hunting was a professional and quality operation from the time we arrived in Buenos Aires until the time we departed. The number of birds and the quality of the hunts went beyond my expectations. 2022 was my first time hunting with Patricio and Argentina Big Hunting and it was memorable for so many reasons…..friendly guides, delicious food, cozy and comfortable accommodations and an attentive lodge staff. The effort the staff made for us and their attention to the small details made this hunt one of my favorites and I look forward to my next hunt with Argentina Big Hunting."

Steven Pagel, USA
Argentina Big Hunting is a top notch operation. Been there twice. Patricio and the entire staff work hard constantly to make sure that all your needs are met and to ensure successful hunts. The lodges are awesome. The food and beverage was unbelievable. You'll never be hungry. The guides know their stuff and will always fill your limit. Looking forward to my next trip."

Paul Reim, USA
"I believe I can speak for everyone that our group had a wonderful trip. Thanks again to you and your entire staff for all the wonderful memories we were treated to."

Kelly Carter, CO, USA
"Toni and I enjoyed our stay with you and your staff at Santa Adela Lodge. Wonderful experience."

Jim Niemiec, CA, USA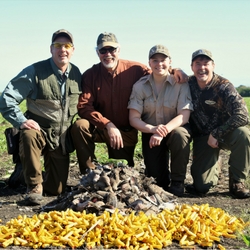 "Patricio, thank you again for a fabulous hunt. We all had a great time and look forward to returning and hunting with you again."

Kurt Fetzer, USA
"First off, I want to say I had a great time; you said that it would be a lot of hard work to get a gold class Axis deer, and you were right. I worked extremely hard, and it was the hunt of my life, but I got one! "

Robert Page, USA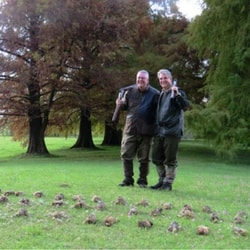 "I just want to tell you that thanks to your planning and engagement we've had a great and enyoyable time!!! Also your stayingwith us was very kind of you.
Thank you very much!"
Erich Dreier. Dortmund, Germany
"Just want to say thank you again for your fantastic hospitality and experience. We had a wonderful time."

David Watterson, Austin, TX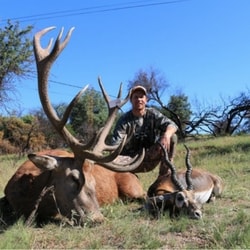 "Patrick has second to none accommodations for his hunters to stay and to enjoy the best native foods and wine! If there is a better place to visit I would like to see it.""

Josh & Matt Imel. Wyoming, USA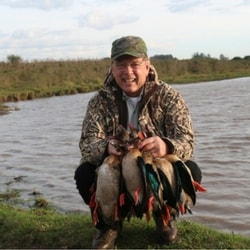 Patricio: I wanted to take the time to express my sincere gratitude for the excellent hunting experience I had during my recent trip to Argentina. I could not offer any suggestions to improve on any aspect of the the hunt. The accommodations and especially the meals Sophie prepared made our six day hunt and stay very relaxing and comfortable. The hunting was fabulous – something that would not even be possible in the US. Having the dove, Perdiz and ducks prepared to eat rounded out my entire six day stay. I especially enjoyed the Perdiz hunting.which was extremely challenging. Thank you so much – I will definitely be returning

John Neff. California USA

"Wingshooting and fishing in Argentina was one of my top dream international expeditions. I chose Argentina Bighunting upon the recommendation of a friend who had hunted with them several times. Dr. Patricio Geijo and his staff provided the experience that I had hoped for and much more. His entire staff, from wait staff and cooks to hunt guides and pointing dogs were excellent. Every outing was enjoyable and successful, including dove, duck, pigeon and perdiz hunting and fabulous Golden Dorado fishing on the Uruguay River. The food and lodging were outstanding and travel arrangements went very smooth. I highly recommend Argentina Bighunting for your adventure."

Bence Close. Windsor, Colorado
"It was such a wonderful trip!!! Nice people, great weather, fabulous food and of course the hunting was great!!!"

Susan Massini (Jerry Massini's wife). Oregon, USA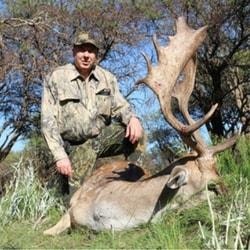 "I had a great time and everything was first class during my stay with ABH"

Michael Santure. Michigan, USA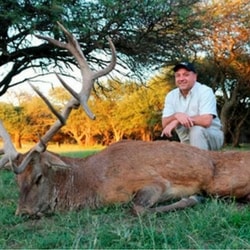 "Thank you Dr. Geijo for an unbelieveable hunting expedition and thanks to the rest of the staff at La Colorada for making me feel so welcome and at home."

Tom Hargrove. Coppell, TX USA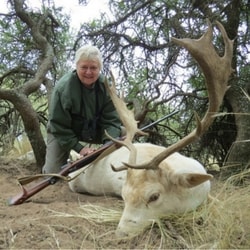 "We both had a wonderful time hunting and seeing animals. All of the accommodations, hunting activities and arrangements were First Class!"

Kirk & Anne Smith. North Conway, NH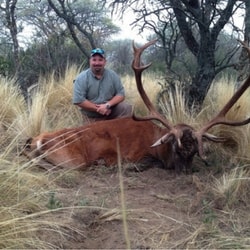 "Hunting with Argentina Big hunting was an unbelievable experience. There's nothing that can describe a buffalo charging you and being down to your last bullet before it collapses or the sounds of roaring stag are simply majestic and breath taking."

Jimmy Dimanoff. Austin, TX
"Hunting and fishing with Argentina Big Hunting was nothing less than fantastic. Everything from a super friendly and professional staff to five star accommodation and not least to mention wing shooting and fishing out of this world helped to make the four days an absolute unforgettable experience!"

Christoffer Bjerre. Trade Activation Manager. Denmark

"I found Argentina Bighunting to be among the best organized and efficiently run operations I have experienced in over 12 international hunting trips. I was well served thro. The vehicles and field equipment were in excellent condition and well maintained. The accommodations and food were excellent, as was the service by the house staff and the shooting was absolutely the best I have experienced in South America."

Tom Lorenzen. Prescott, AZ
"We had a perfect time in Argentina. Everything went as planned. We were picked up at the airport and driven to the hunting area. The accommodation at La Julia was lovely. Good room and great food. There was plenty of wildlife on the farm and only after 1,5 hours I shot my first Blackbuck. The trip back to Buenos Aires went well and we also had several good days there before we went back home to Denmark again.I highly recommend hunting with Argentina Big Hunting. It is a place I will come back to again."

Benny & Helene Plesner. Denmark



"After several emails and phone calls my hunting partner and I booked a late March hunt with Argentina Big Hunting. Late March we flew to Buenos Aires and was met and transfer to the domestic airport to fly to Bahia Blanca in southern Argentina. Again we were met and driven to the ranch (El Carrizal), the staff met us with a glass of wine. Our accommodations were excellent. The manager, guides and cheff provided a five star stay. The whole staff went that extra step to help us our red stag. I have hunted world over and Argentina Big Hunting, own and operated by Dr. Patricio Geijo, is tops in my book, he is very professional, conscientious, and excellent outfitter, and I am looking forward to visiting for another adventure."

Gordon Bennett. Black River, Michigan