We Offer The Best Hunting And Fishing In Argentina
There are a number of reasons that Argentina Big Game Hunting as become so popular with hunters and fishermen worldwide.
Argentina, the second largest country of South America, is well known for having a great variety of climates and geographies.
It has vast wild territories with the perfect habitat for big game, birds and fish.
Argentina offers many options for sportsmen to enjoy their favorite outdoor activity: big game hunting, wingshooting and fishing.
We have available an e-brochure! Click here to download it or here to view it online!
Buenos Aires The Start To The Journey
Your journey starts in Buenos Aires city which is the main destination of the international flights to Argentina. From there we could drive to the vast pampas nearby where big herds of blackbuck and axis deer roam in free range or, if bird shooting is your game, we could also drive to the rolling hills of Entre Rios province where we offer the best mixed bag bird hunting of the country including Argentina's highlight: high volume dove shooting near Buenos Aires city.
For those who like Red Stag Hunting, we fly from a domestic airport in dowtown BA to the main big game hunting areas of Argentina: La Pampa (bush hunting) and Patagonia country (mountain hunting) where the abundance and quality of free ranged red stag are amazing.
Red deer were introduced for the very first time in the bush of the province of La Pampa in 1909 and found the perfect environment to thrive to the level of population of the present days. Few years afterwards were taken to Patagonia mountains where they also found a perfect habitat for them. That's why those two regions are the best red stag hunting areas of our country.
Many other big game species have been introduced almost one hundred years ago in those traditional big game hunting areas of Argentina like axis deer, blackbuck, fallow deer, water buffalo, Pere David's deer, wild boar, mouflon, wild goat and multihorn ram among some other.
In summary, Argentina offers a great variety of hunting which makes it a prominent place in the hunting world.
Dove Hunting & Wingshooting
As for bird shooting, our country has hands down the best wingshooting of anywhere in the world. Córdoba province is well known worldwide but other provinces of Argentina like Entre Rios, which is located much closer to Buenos Aires, offers unmatched high volume dove shooting month and and month out.
Mixed bag wingshooting is also fantastic in our country. Duck, Perdiz and European hare over dogs are hunting experiences you will soon not forget. Of course Pigeon and Dove are the most well known bird hunting in Argentina. Our company is proud to offer them all together in the East side of Entre Rios province at a very short distance from the capital city of Argentina: Buenos Aires. It is only two hours by car over a brand new four lane highway. It amazes our guests that it's such a short distance from this shooting paradise.
Upon your arrival our professional staff is at your service to deliver an unforgettable outdoor experience here in Argentina. You are guaranteed to enjoy your Argentina Bird Hunting adventure with Argentina Big Hunting.
Activities
We are Hunting & Fishing Specialists with over 40 years of experience guiding in Argentina. We provide numerous adventures whether it is Big Game Hunting in the bush of La Pampa or the mountains of Patagonia, Wingshooting in the wetlands and plains or Entre Rios Province of Fishing In our Local Rivers & Lakes.
Lodging
Argentina Big Hunting offers world class accommodations in all our hunting and fishing destinations. Master bedrooms with private bathroom, air conditioning, international gourmet cuisine, prime Argentinean wine & beef, WiFi Internet, satellite TV and English language hosting are some of the services that this fine company provides to our distinguished clientele.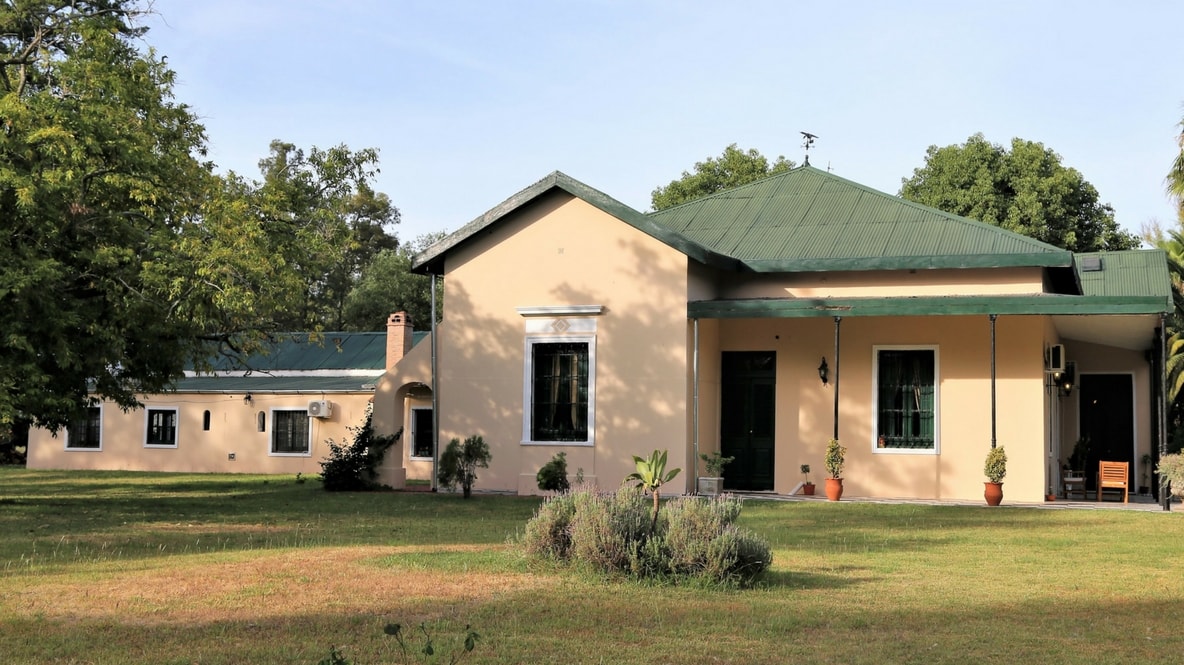 Santa Adela
La Mota
Alicura
More info
Tourism
Argentina is one of the largest Countries in the world with varying climates and geographies. We at Argentina Big Hunting can provide not only adventures for the outdoorsman but also sightseeing trips, wine tasting trips and many other exciting and educational adventures. Let us know what you would like to do and see and we will provide you with a personalized trip that beyond your expectations.
More info
What our customers say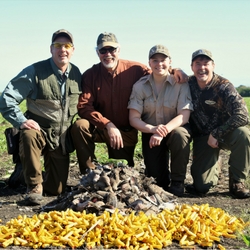 "Patricio, thank you again for a fabulous hunt. We all had a great time and look forward to returning and hunting with you again."

Kurt Fetzer, USA.
"It was such a wonderful trip! Nice people, great weather, fabulous food and of course the hunting was great!"

Susan Massini (Jerry Massini's wife). Oregon, USA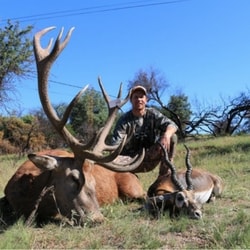 "Patrick has second to none accommodations for his hunters to stay and to enjoy the best native foods and wine! If there is a better place to visit I would like to see it."

Josh & Matt Imel. Wyoming, USA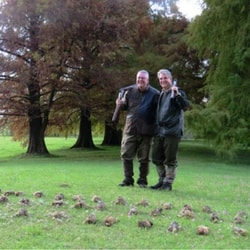 "Thanks to your planning and engagement we've had a great and enyoyable time! Also your staying with us was very kind of you. Thank you very much!"

Erich Dreier, Dortmund, Germany
Contact Us
We are glad to take care of your hunting/fishing inquiry and to send our response shortly.

US phone # 1 (214) 720-8953
Our partners
Argentina Big Hunting is proud to support all these fine organizations.